Welcome to my Website!
This is a paragraph! Here's how you make a link: Neocities.
Here's how you can make bold and italic text.
Here's how you can add an image: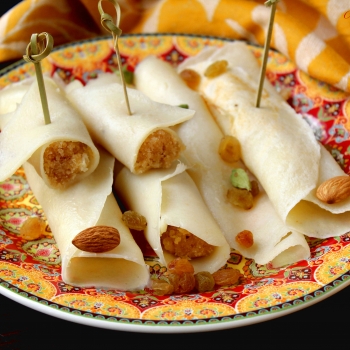 Adding some list:
Sweets

Pitha is a type of rice cake from the eastern regions of the Indian subcontinent, common in Bangladesh, Nepal and India.

Guror handesh is a type of pitha, or traditional rice cake. Pithas are found across South Asia, in India and Nepal, but have a distinct presence in Bangladesh, where my family emigrated from to Detroit in the mid-1990s. Versatile and practical, pithas are eaten as full meals, snacks, or dessert. Some are complex, resembling flowers and are overwhelmingly sweet, while others are sturdy and compact, perfect for dipping into stew. While pitha-making has always been a staple in my household, it's not a tradition that I've personally taken part in, aside from helping out here and there. So for research and a broader perspective, I sought the insight of others within the Bangladeshi diaspora who do make them.

A beach is a landform alongside a body of water which consists of loose particles. The particles composing a beach are typically made from rock, such as sand, gravel, shingle, pebbles. The particles can also be biological in origin, such as mollusc shells or coralline algae.
inside wovn ignore content, content should be ignored here
inside ignore attributes, Adeed some content for wovn attributes
To learn more HTML/CSS, check out these tutorials!