Welcome to my Website!
This is a paragraph! Here's how you make a link: Neocities.
Here's how you can make bold and italic text.
Here's how you can add an image: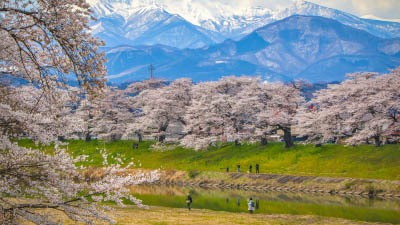 Here's how to make a list:
Sendai

With roughly one million inhabitants, Sendai (仙台) is by far the largest city in the Tohoku Region and one of the country's 15 largest cities.

The modern city of Sendai was founded around 1600 by Date Masamune, one of feudal Japan's most powerful lords. Many of Sendai's tourist attractions are related to Masamune and his family.

Once it becomes autumn and morning temperatures fall to six to seven degrees, deciduous maple and ginkgo trees will prepare to shed their leaves and paint Japan in crimson and gold.

Osaki Hachimangu Shrine

Osaki Hachimangu was recently restored and the shrine's renewed structure is a striking example of Date architecture and style.

The main building, which consists of a main hall (honden) and offering hall (haiden) joined under a common roof, is uniquely covered in black lacquer, gold leaf and brilliant colors.
To learn more HTML/CSS, check out these tutorials!