Welcome to my Website!
This is a paragraph! Here's how you make a link: Neocities.
Here's how you can make bold and italic text.
Here's how you can add an image: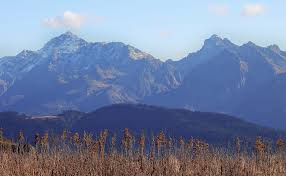 Here's how to make a list:
Fuji

Mount Fuji (富士山, Fujisan, IPA: [ɸɯꜜ(d)ʑisaɴ] (About this soundlisten)), located on the island of Honshū, is the highest mountain in Japan, standing 3,776.24 m (12,389.2 ft).

The modern city of Sendai was founded around 1600 by Date Masamune, one of feudal Japan's most powerful lords. Many of Sendai's tourist attractions are related to Masamune and his family.

It is the second-highest volcano located on an island in Asia (after Mount Kerinci on the island of Sumatra), and seventh-highest peak of an island on Earth.

Mount Fuji is an active stratovolcano that last erupted from 1707 to 1708.The mountain stands about 100 km (62 mi) southwest of Tokyo and is visible from there on clear days.

Mount Fuji's exceptionally symmetrical cone, which is snow-capped for about five months of the year, is commonly used as a cultural icon of Japan and it is frequently depicted in art and photography, as well as visited by sightseers and climbers

Lake Kawaguchiko

Around Lake Kawaguchiko, there are a lot of places where you can feel the history and culture. There may be great excitement and discoveries in places where you pass by unconsciously.

Mt.Fuji repeated eruptions, and the large lake was divided by lava and it separated into the present three lakes. Since the three lakes have the same groundwater veins, the tendency that the water level is linked to others is also a big feature.

Third thing

This line is insode ani class for test.

inside wovn ignore content, content should be ignored here on nov 10

inside ignore attributes, Adeed some content for wovn attributes, on nov 10
To learn more HTML/CSS, check out these tutorials!